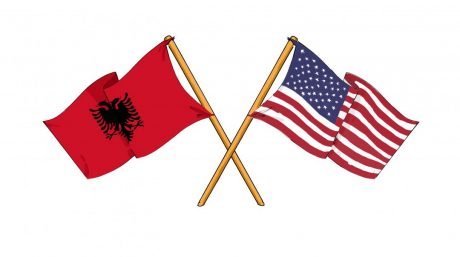 Lidershipi në Qëndrën Kulturore Shqiptare Amerikane (QKSHA) i është përkushtuar zhvillimit të programit të Shkollës së Gjuhës Shqipëtare që ti mësojë rinisë tonë gjuhën Shqipëtare, historinë dhe traditat kulturore. Ju lutem konsideroni të bashkoheni si anëtar ose të bëni një donacion.
Qëndra Kulturore Shqiptare Amerikane mbështetet në anëtarët tonë dhe donacionet nga bizneset lokale, organizatat, dhe individët që të ushqejnë rritjen e Qëndrës, gjithashtu si mbështetje për ata që janë në nevojë qoftë afër apo larg.
Na ndiqni në Facebook ose plotësoni formularin e kontaktit më poshtë që të jeni të përditësuar me nisjen e këtij programi të jashtëzakonshëm.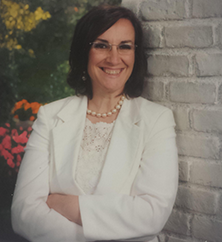 Lindita Bani- Bleta
Teacher
I am a dedicated teacher with a strong work ethic and commitment to excellence in teaching.  I was born and raised in Vlore, Albania and completed the Bachelor Degree in Interdisciplinary Studies at the University of Gjirokaster in 1993. In the year 1997 I moved to Athens, Greece and worked as Bilingual Instructor at the University of Athens. I am fluent in several languages such as Albanian, Italian, Greek, English, Spanish, have rudimentary knowledge in Russian and I would love to learn more.
 I completed the Master's Degree in Spanish at Texas A&M Commerce and currently teach Spanish at North Mesquite High School. I also teach Spanish as adjunct professor at Paris Junior College since 2014. This is my 19th year in education and I love being an educator and share all the wealth in learning languages. During my teaching experience I have been able to chaperone students and travel to countries such as Italy, Greece, Germany, Switzerland, Austria, Ireland, England, France, Spain, China and more.
My hobbies include reading, cooking, traveling and being outdoors and I love to do all of these activities with my two favorite daughters, Bjorn and Vallonia.    
Albanian American Cultural Center
1606 S Interstate 35E #110 
Carrollton, TX 75006, USA
[et_pb_map_extended admin_label="Carrollton Map" global_parent="517″ _builder_version="3.0.101″ address="1606 S Interstate 35E #110, Carrollton, TX 75006, USA" address_lat="32.945863″ address_lng="-96.906248″ mouse_wheel="on" mobile_dragging="on" controls_ui="on" map_options="1″ map_type="1″ info_window_method="click" info_window="off" marker_animation="off" bounce_on_click_on_off="off" map_height_on_off="off" use_grayscale_filter="off" saved_tabs="all"][et_pb_map_pin_extended _builder_version="3.0.95″ title=" Albanian-American Cultural Center" pin_address="1606 S Interstate 35E #110, Carrollton, TX 75006, USA" pin_address_lat="32.945863″ pin_address_lng="-96.906248″ pin_on_off="on" pin_src="http://aacctexas.com/wp-content/uploads/2018/01/AACC_FAV.png" pin_widthsize="60″ pin_heightsize="60″]
1606 I-35E, Suite 110
Carrollton, TX 75006 
940-206-7393
[/et_pb_map_pin_extended][/et_pb_map_extended]